Just a quick post to note that we've released Veracity 1.5.
The most-visible new features:
A Tortoise-style extension for Windows users. Jeremy gives you an illustrated once over on the Veracity Q and A site.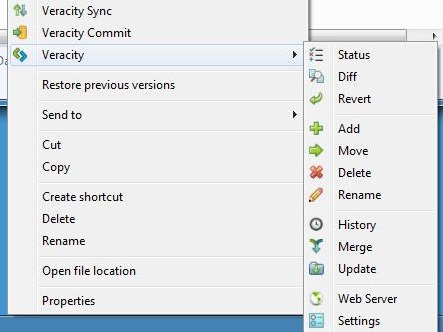 The afore-blogged wiki module is now installed by default, and brings a variety of bug fixes and improvements.
More details to come soon, but I have a race condition to bang my head against.
Meantime, checkout the release notes and downloads.